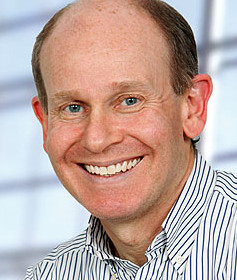 Harry Korine teaches Corporate Governance at the London Business School and the Hochschule St. Gallen and Strategy at INSEAD. He holds B.A. and B.S. degrees from Stanford University, an M.B.A. from UCLA, and a Ph.D. from INSEAD. In addition to his academic positions, he has served as a Director on the boards of an asset management company and an internet start-up and worked as an associate at JP Morgan.
His research has resulted in several books and numerous articles, including The Leap to Globalization (Jossey-Bass, 2002), Entrepreneurs and Democracy (Cambridge University Press, 2008), When You Shouldn't Go Global (Harvard Business Review, 2008), and Strong Managers, Strong Owners (Cambridge University Press, 2014). His newest work, Succession for Change in Family and Founder-led Businesses, was published by Palgrave Macmillan in 2017.
As a consultant, Harry Korine works with leading firms around the world. In advising executives, boards and owners, he brings a unique combination of expertise in corporate strategy and corporate governance to the table. As a lecturer at several of the world's top business schools, he is able to test his research results on some of the best young minds in business. The focus of his work with senior managers in executive education is on turning strategic understanding into action. As an experienced keynote speaker at corporate and public events, he presents forward looking business insights with great personal conviction.